I ❤ 80's - Dress Up Boat Party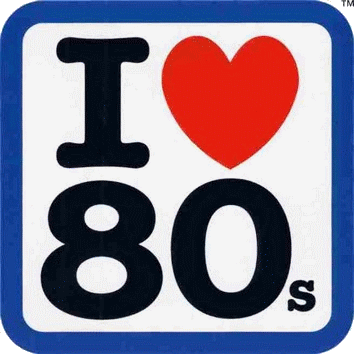 Duration : 4 Hours (approx.)
Location: Docklands, Victoria
Product code : 80's
Melbourne Showboat Presents:
"I ❤ 80's - Dress Up Boat Party"
It's time to dust off your LEG WARMERS and snap on your SWEATBANDS as it is time to go BACK TO THE FUTURE. When MADONNA used to be LIKE A VIRGIN, and GIRLS JUST WANT TO HAVE FUN. WALK LIKE AN EGYPTIAN down to the Lady Cutler for a THRILLER of a night. There will be DIRTY DANCING on the top deck and SATURDAY NIGHT FEVER below. - but just remember someone is watching EVERY BREATH YOU TAKE!

FEATURING:
- Two dance floors with two DJs
- 3.5 hrs Boat cruise from Docklands to Port Melbourne, Williamstown and St. Kilda Beach
- Amazing food to be sold aboard (special on-line discount)
- Fully stocked licensed bar

The Melbourne Showboat will board at 7.00pm and depart at 7.30pm sharp from Shed 14, Central Pier, Docklands returning at 11.00pm approximately.

The best parking available is at the Etihad Stadium.

Early Bird Tickets : $35 per person
General Tickets: $40 per person
Door Price: $45 (If available)

BOOK NOW ON:
https://ladycutlermelbourneshowboat.rezdy.com/122712/i-80-s-dress-up-boat-party


DATES*:
2017
Saturday: 18th of February 2017 - SOLD OUT
Saturday: 27th of May 2017 - LAST 30 tickets
Saturday: 2th September 2017
Saturday: 8th of July 2017 - NEW DATE
Saturday: 4th of November 2017
Saturday: 23rd of December 2018 - NEW DATE
2018
Friday: 5th of January 2018
Friday: 9th of March 2018
Saturday: 5th of May 2018
Saturday: 7th of July 2018
Saturday: 1st of September 2018
Friday: 2nd of November 2018
Saturday: 22nd of December 2018

*subject to change and cancelation

PLEASE NOTE:
This is an over 18 years old event only
Photo ID is required for entry
Management reserves the right to refuse entry
Even though we have many seats and lounge area onboard this is not a sit down cruise.