Mothership : THE FUNK-RUISE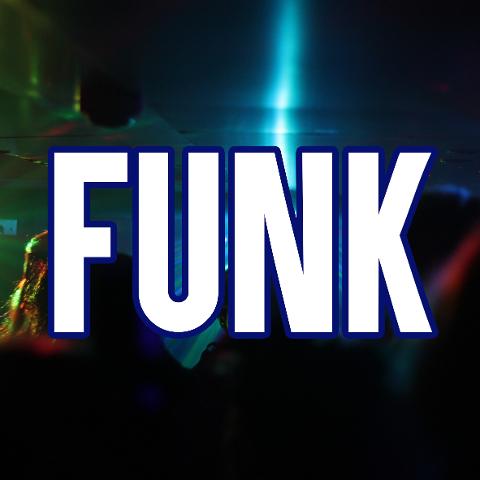 Duration: 4 Hours (approx.)
Location: Docklands, Victoria
Product code: FUNK
Ok folks, now its time jump out of your cold couch and climb aboard our very first MOTHERSHIP FUNKcruise on a 4hrs journey from Docklands, Port Melbourne, Williamstown and St Kilda Beach.

★ THE FUNKruise PARTY ★
Inspired by the sounds of James Brown, afro-funk and George Clinton we have selected the FUNKTASTIC, GROOVE FUELLED, PHAT-ALICIOUS FUNK BUFFET to feast your senses on.

★ THE FUNKY LINE UP ★
Manchild (PBS FM) (DJ)
That Gold Street Sound
Vibraphone Orchestra
The Chief (DJ)
Big Bank Hank (DJ)
★THE BOAT ★
The Lady Cutler's spacious indoor lounge area and multi-level outdoor seated decking makes certain that you can rest those weary dancing legs in between tunes. This hugely popular live music experience is fast becoming one of the top things to see and do in Melbourne, and an exciting nightlife experience for locals. Come along to find out why the iconic Lady Cutler was awarded the Trip Advisor 'Certificate of Excellence' (2016) and 'Top Ten Engagement Party Venues' (2017, Venue Mob).

★THE CRUISE★
☸ 4 HOUR CRUISE through the Docklands, Williamstown Bay, St Kilda & Port Melbourne (includes boarding/disembarking)
☸ LIVE MUSIC ACTS and a ROCKING DJ's with plenty of room to dance.
☸ A variety of FOOD and DRINKS available to purchase from our fully stocked BAR
☸ SPECIAL DISCOUNTS if you pre-purchase your meal at CHECKOUT
☸ Boarding at 7.00pm. Depart at 7.30pm & returning at 11.00pm
☸ Located at Shed 14, Central Pier, Harbour Esplanade Docklands

★TICKETS★
General Tickets: $45 per person
Group 10+ $40 / Group 30+ $55
FEATURED ARTISTS
DJ MANCHILD
DJ Manchild has been playing his funk, soul, latin, african, hip-hop, disco and beats to the dancefloors of Melbourne and beyond since early 2001. He has DJ'ed and dug for records in places as far flung as Mumbai, Lagos and Tokyo, bringing back booty for his PBS radio show The breakdown which has been running for 7 years on Friday afternoons. In New York he and two friends were inspired to start an large afro-beat ensemble, The Public Opinion Afro Orchestra, which has since played Big Day Out, WOMAD and Falls as well as sold-out shows across Australia. Their debut album 'Do Anything, Go Anywhere' (which they recorded, produced, mixed and independently released) was nominated for an ARIA in 2010.

He has supported the likes of Marva Whitney, Quantic, Nas, Public Enemy, De La Soul, Sharon Jones and The Dap-Kings, Eddie Bo, The Bamboos, Grandmaster Flash, LL Cool J, Pharoah Monch, Roy Ayers, Prince Paul, Mos Def, Norman Jay MBE, Eddie Floyd, DJ Rob Swift, Ghostface Killah, The Jungle Brothers, MF Doom, Talib Kweli, Jean Grae, Dead Prez, The Black Keys, DJ Roc Raida, Betty Harris, DJ Z-Trip, Aloe Blacc, Loop Troop, DJ Dexter, Cookin' On Three Burners, Ohmega Watts & Marc Hype & Jim Dunloop. He has also played onstage with The Beatnuts, Jeru Tha Damaja, Nfa, DJ Z-Trip, Aloe Blacc and Femi Kuti (at The Afrika Shrine in Lagos, Nigeria).
CHECK OUT DJ MANCHILD ON PBS HERE




THE CHIEF
The Chief is on a mission to bring funky and happy vibes of swing and chunk to the dance floor. Specialising in Glitch hop, Techno, Funky Breaks and Electro Swing he loves to brighten your day and send you on your way strutting and jiving through the world.
Along the way he has played at such festivals as Rainbow Serpent, Maitreya, Strawberry Fields, Stacks On and many more. Supporting the likes of Opiuo, Grouch, Hypnagog, Dub Fx, James Copeland, Tijuana Cartel, Grant Lazlo, Slamboree and many more.
This ten piece dub/funk/afro band have amazed audiences from the red desert of central Australia to the back alley bars of their home town – Melbourne. Their signature sound is built on a foundation of deep funky bass,heavy drums and driving rhythms, with rich arrangements driven by almighty horn lines. The Vibraphonic Orkestra seamlessly blend all these elements to consistently deliver high energy performances that leave punters calling for more.

WATCH THE VIBRAPHONIC ORCHESTRA in ACTION HERE!
That Gold Street Sound is a Motown Funk, Rock and Soul band from Melbourne who will make you shake your tail feather. It is 'Devil's Music' with heavenly vocals that will make you wanna dance, and put you in the mood for romance. This is Funk, but not the type of Funk where songs and chorus' take a back seat. It is Motown with a modern twist. It is old fashioned Soul with the influence of Rock and Roll. It is the most fun you can have with your pant's on…until you dance your pants off!

WATCH THAT GOLD STREET SOUND IN ACTION HERE!
Big Bank Hank is a DJ quite unlike any other. His eclectic taste and deep musical knowledge has allowed him to rock dance floors across the globe. His style while rooted in all things funk embraces a myriad of genres ensuring his sets always suit any given dance floor. Having begun DJing in 2006 Banks has garnered a reputation for diversity, never failing to create or source highly original music for his dynamic and vibrant sets. Big Bank Hank has held residencies all over the world. From beach parties in the tropical paradise of of Seychelles to boat parties cruising the canals of Amsterdam. The future is now, and it looks bright!

This is an over 18 years old event only
Photo ID is required for entry
Management reserves the right to refuse entry
Even though we have many seats and lounge area onboard this is not a sit down cruise.